ether Network has completed its upgrade and EIP-1559 has been activated. The highly anticipated upgrade is a monument to the Ethereum network and the price of ETH accumulated before the upgrade.
According to Coinmarketcap, ether is up more than 5% in the last 24 hours to $ 2787 and is up over 20% in the last 7 days. In contrast, Bitcoin is down slightly to $ 39,000 in the last 24 hours and down 2.7% in the last 7 days. ETH has outperformed BTC in the past 7 days.
In this upgrade, 5 Ethereum Improvement Proposals (EIP) are embedded in the code of the Ethereum network. Among them, EIP-1559 is a solution to the pricing mechanism of Ethereum network transactions. The remaining 4 EIPs include: Optimizing the Smart Contract User Experience and Enhancing the Security of the Second Layer Fraud Prevention Network (EIP-3198); Resolving the attacks caused by the current gas return mechanism (EIP-3529); to enable further updates of Ethereum in the future (EIP-3541); to help developers make a better transition to Ethereum 2.0 (EIP-3554).

In recent months, the high gas tariff and network congestion have become the main concerns of users. EIP-1559 has drastically changed the method of calculating transaction fees, making transaction fees on the Ethereum blockchain more predictable and cheaper.
One problem with the upgrade is that it reduces miners' profits. The burning mechanism makes ETH more scarce. If the block reward is lower than the ETH burned, it can lead to deflation. In less than a day after the upgrade, about 3,395 ETH were burned.
In the long term, the upgrade is good for Defi and NFTs as it makes the cost more acceptable. Also, ETH's burn mechanism could help become deflationary, like Bitcoin, which makes it more valuable. More people are looking for ETH as it is easier to own a whole ETH than a BTC. Healthy fundamentals and an emerging Ethereum ecosystem should drive the price of Ethereum higher in the long run
How to invest
Futures trading is one of the most popular tools to grow your wealth. You can take advantage of price fluctuations to make money by speculating on the direction of the crypto price. Bexplus is a leading crypto derivatives platform accredited by MSB (Money Services Business). Bexplus offers 100x leverage in BTC, ETH, Dogecoin, LTC and XRP futures contracts. Bexplus is headquartered in Hong Kong and is trusted by over 800,000 dealers around the world including the US, Japan, Korea and Iran. No KYC, no deposit fee, merchants get the most attentive services including 24/7 customer support.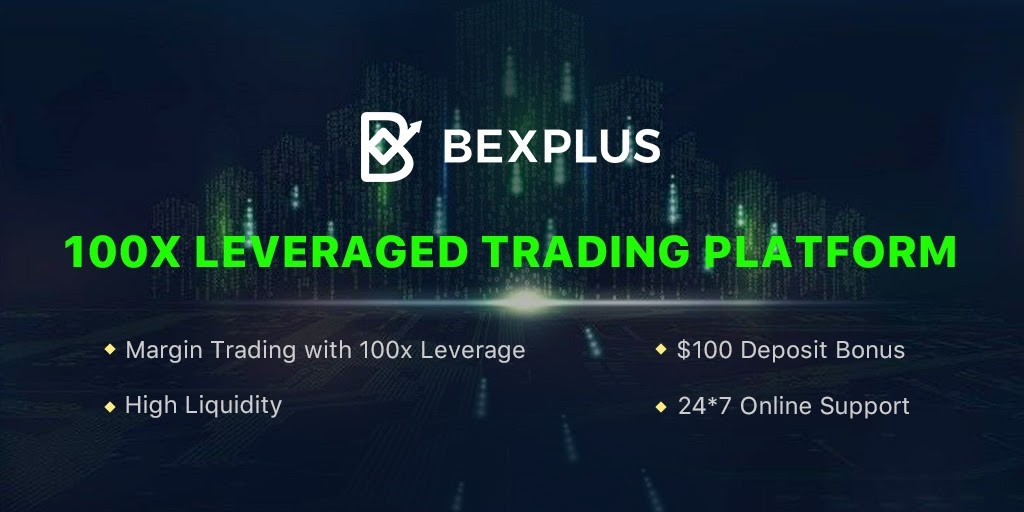 10 free BTC for simulated trading
Bexplus users can use a Demo account to simulate the real trading environment and strategy with 10 BTC. You can practice trading skills and learn how to analyze the market trend using the trading simulator. Even if you make wrong predictions and analyzes, you won't lose a cent.
BTC wallet: up to 21% annualized interest without risk
Bexplus users can not only make profits through trading. Join the Bexplus wallet, you can earn up to 21% annualized interest without taking any risks. With up to 21% annualized interest, it's hands down one of the most profitable tariffs in the industry. While most credit platforms require traders to deposit at least 1 BTC, traders at Bexplus can make a deposit from 0.05 BTC.
Trade freely on Android & iOS
The high-level Bexplus app integrates all the necessary functions and tools (real-time charts, various indicators, news notifications, etc.) while maintaining a minimalist and intuitive user interface. With the Bexplus app you can manage your account anywhere and anytime. Additionally, the 24/7 notification could keep you informed of major price moves, making it easier to secure your positions.
To help traders earn more cryptocurrency, the leading crypto derivatives exchange Bexplus has launched a 100% deposit bonus promotion for all traders. If you deposit 1 BTC, 2 BTC will be added to your account. Each user can get up to 10 BTC for every deposit.
Register Earn money now and immediately