Bitcoin (BTC) saw its price spike, and this upward momentum allowed the leading cryptocurrency to briefly surpass the $ 60,000 psychological level. BTC is up 3.07% in the past 24 hours to hit $ 59,075 during intraday trading CoinMarketCap.
Almost 100% of the Bitcoin supply is profitable again. On-chain metrics provider Glassnode explained:
"With Bitcoin attacking $ 60,000 again, only 0.98% of the circulating supply was recently spent at higher prices. The owners of this 185,816 BTC have gone through all of the volatility, ups and downs for the past 6 months. 99.02% of the total BTC supply is now profitable. "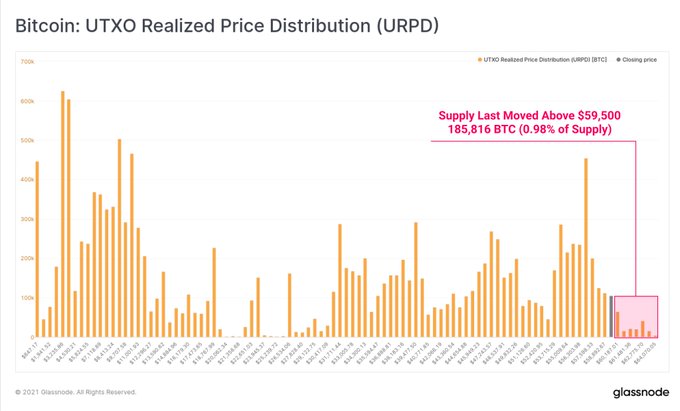 Bitcoin hit a record $ 64,800 in mid-April, but an emerging correction drove the top cryptocurrency to lows of $ 30,000 a month later.
Why is SEC Bitcoin ETF Approval Important?
According to Bloomberg, the Securities and Exchange Commission (SEC) gave positive indications that it could soon approve various Bitcoin futures ETFs.
This approval is essential as millions of Americans will be able to gain crypto exposure. In addition, the public will see Bitcoin as a legitimate asset class.
Bitcoin Exchange Traded Fund (ETF) is a type of security that tracks the total price of Bitcoin. It allows investors to trade and buy stocks on traditional exchanges, bypassing crypto trading platforms.
By holding an ETF, investors can access many stocks of the same category, such as: B. the banking industry, the technology industry or the oil industry. ETFs offer diversity to the portfolios of investors and offer a mix of investments such as stocks, commodities and bonds.
Image source: Shutterstock